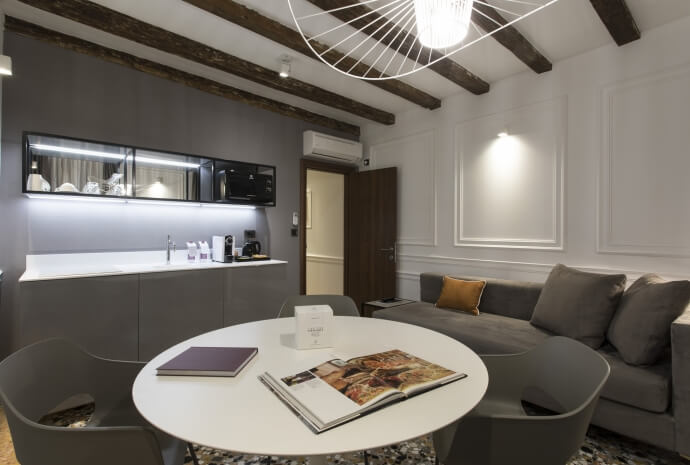 "When I seek another word for 'music', I never find any other word than 'Venice'." - this is how the famous philosophe Nietzsche described Venice.
This is San Marco Suite: attention to detail, elegance of the spaces, unique atmosphere surrounded by the colors and the sound of Venice.
Maybe it's the smell of the coffee that helps you start the day on the right foot in your Suite, and, after breakfast, you can choose to stay in bed or enjoy the quietness of the living area overlooking the calle, just before starting to discover, one by one, the landmarks of Venice and the Islands.