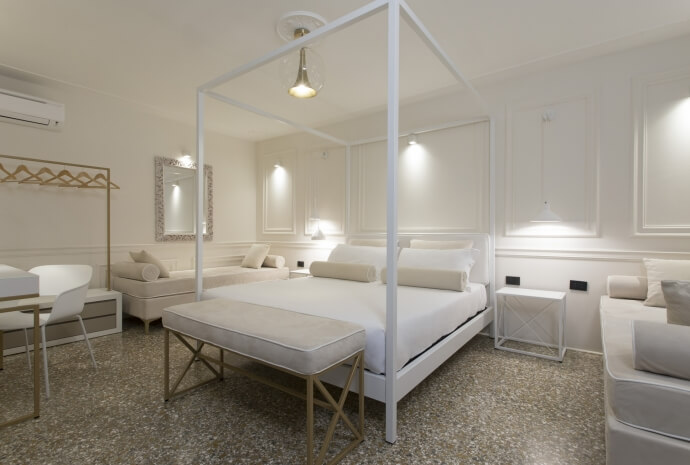 Spending your time in Venice is a real experience, a succession of art and music, colors and taste, discovered one by one walking throug a narrow "calle" or while waiting a Vaporetto.
The atmosphere of our Superior Suite is that of a private modern house which combines comfort, total privacy, history and design. Each space has a different vibe depending on its hues which reflect the tones of the sand, lagoon or sea. 
Look at all the details: the elegant living space with sofas and armchairs, the functional cooking area, the four-poster or large padded headboards beds prepared with great care, the refined Italian handicraft furnishings, the precious Venetian terrazzo floorings, the extremely-detailed finishings, the suggestive views down onto the narrow streets... wouldn't you like to stay here forever?